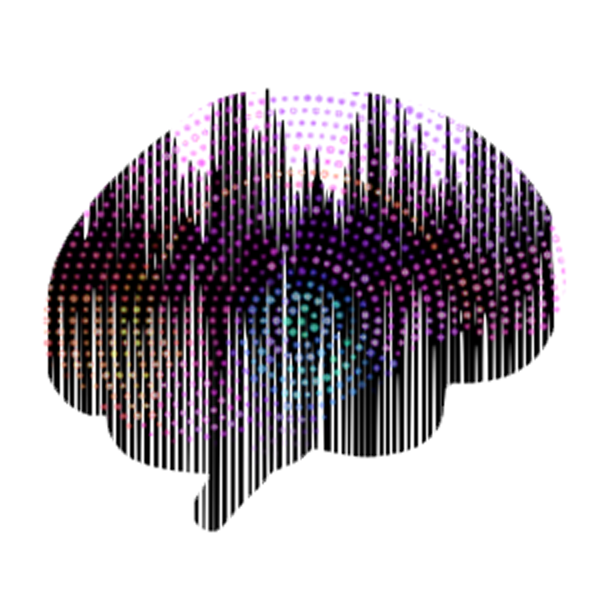 generalized absence EPILEPSY
Generalized absence epilepsy incidence varies from 0.7 to 4.6/100,000 in general population and 6 to 8/100,000 in children up to 15 years-old (Guilhoto 2016, Seizure).
It is a form of epileptic syndrome where patients show
generalized non-convulsive seizures
characterized by a brief unresponsiveness to environmental stimuli and cessation of activity (short "blanking out" period). Absence seizures usually affect only a person's awareness of what is going on at that time, with immediate recovery (
Epilepsy Foundation
). Inside the brain, typical absence seizures are associated with bilateral, synchronous and regular
spike-and-wave discharges (SWD)
.
YOUR PRECLINICAL AND CLINICAL ROADMAPs. ALIGNED.
Novel AEDs are required to be effective on both
focal (partial) epilepsy
 and
generalized (absence) seizures
.
Translational and non-convulsive
animal models are available at SynapCell for both of the applications above, so you can 
align your preclinical to clinical roadmap with the support of an experienced partner.
A translational model of absence seizures
Genetic absence epilepsy rat from Strasbourg (GAERS) is a selectively inbred strain of Wistar rats displaying spontaneous spike-and-wave discharges (SWD). The GAERS has become a reference model for absence epilepsy for more than 30 years, since these rats present behavioral, electrophysiological and pharmacological features of human absence seizures.
The pharmacology of the GAERS model is indeed just like the human's. For instance, valproate, ethosuximide and levetiracetam are equally effective in both human patients and GAERS.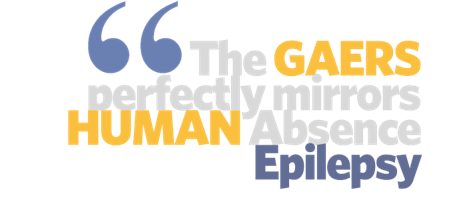 SYNAPCELL'S WORLD-EXCLUSIVE MODEL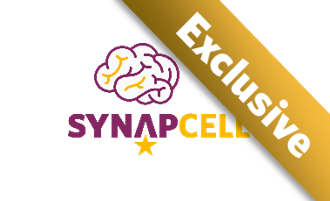 SynapCell World-exclusive
, 
the GAERS
is a key asset to validate new Anti-Epileptic Drugs (AED) and
derisk potential seizure-aggravating effect of any drug tested
. The GAERS therefore supplements our already-established leadership on the epilepsy market with our proprietary
Mesio Temporal Lobe Epilepsy (MTLE) model
.
the gaers pharmacology
translates into the clinic
Augment the predictability score of your compound with a powerful, robust and objective biomarker of Absence epilepsy.
More importantly,
derisk any of your compounds
 to unveil potential pro-epileptic effect and compare it vs standards of care.
JOINT PUBLICATION WITH PFIZER
PF-06372865 dose-dependently reduced the occurrence of SWD in the GAERS model.
PF-06372865 is a positive allosteric modulator (PAM) of α2/3/5 subunit-containing GABAA receptors with minimal activity at α1-containing receptors, which are believed to mediate many of the adverse events associated with benzodiazepines.
The aim of this study was to assess the antiepileptic effect of PF-06372865 in a preclinical model of absence seizures, the GAERS rat.
Let's talk about your next project

SynapCell
Bâtiment SYNERGY
ZAC ISIPARC
38330 Saint Ismier – France
+33 (0) 458 171 583
SYNAPCELL 2022 © – All Rights Reserved